Our roots

Our wines are born from a unique soil and landscapes, vinified with loving care and attention. Mas Olivier story begins in 1982, date of Faugères' AOP classification.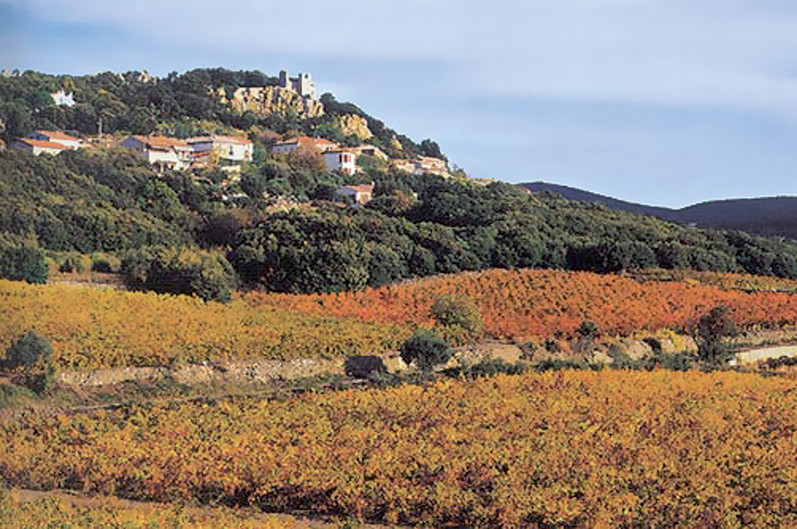 A unique "terroir"
Facing the Mediterranean sea but located at an altitude of 300 meters, Faugères region benefits from the Mediterranean climate with high temperatures, long sunny periods in summer, heavy rains and a temperature cooler than anywhere else in Languedoc during spring and autumn.
Our vineyards are planted on sandstone schist stemming from the crushing of clays in the primary era. Those soils are very filtering and allow heavy rains to drain off and keep a little dampness. They are also very acid and little fertile but so convenient for the cultivation of vineyard. As a matter of fact, schist stores up the heat during the day and release it at night, thus favouring the ripening of grapes. It gives our wines their roundness and subtlety as well as mineral, floral and fruity notes.
Our story
The cooperative winery of Faugères was created in 1959 by a few wine growers who, at that time, had already imagined a cooperative dedicated to the production of high quality wines.
As soon as the 70's the bottle sales was made easier by the opening of a wine shop to Faugères consumers.
Mas Olivier was born in the 90's with a great will to create a strong brand within the young classification of Faugères' AOP.
After 20 years of hard work and investment, this wine range is now recognized as one of great quality and character.
Today Faugères cooperative winery takes up a new challenge as it owns more than 55% of Faugères label production.