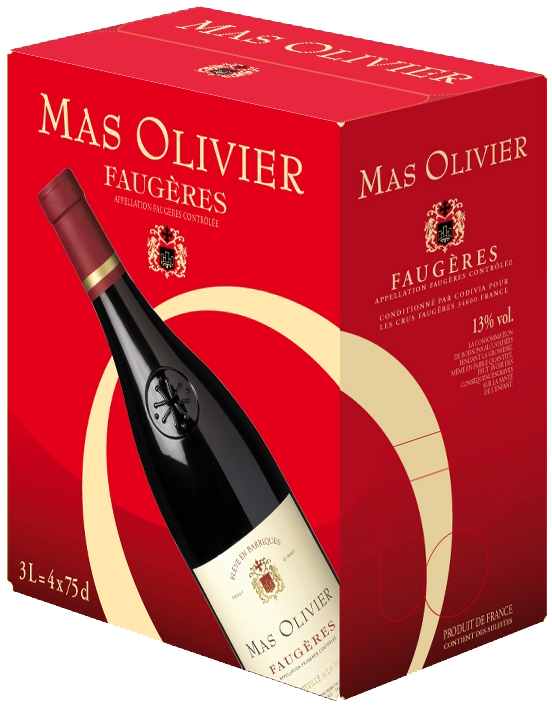 Mas Olivier range
BIB 3L Mas Olivier
Red
Origin
Mas Olivier cuvée outclasses Faugères appellation not only by its geographical location but also by its reputation. The terroir, facing south on platy mineral layers called "Schistes" soil, benefits from a Mediterranean climate and cool summer nights, ideal for the maturing of grapes.
Grapes
30% Syrah, 40% old Carignan, 30% Grenache.
Winemaking
Vinification is mostly via carbonic maceration (Syrah, Carignan) and with a long fermenting period (Grenache). Then the wine (40%) is aged for 6 to 8 months in French oak barrels.
Food pairings
Meat in sauce, lamb ribs with herbs, hard cheeses.
Tasting
The robe is attractive, deep cherry red. The nose, complex and elegant, offers soft aromas of spices and pepper, blended with hints of coffee. The palate is supple and elegant, and lifted by pleasantly lingering woody notes. The red fruits flavours assail the palate while keeping very silky tannins. The final reveals a good length.